The Ritz-Carlton Company Repeats as Most Prestigious Luxury Hotel Brand in 2006 Survey of the Luxury Institute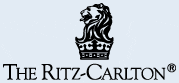 For the second year in a row, The Ritz-Carlton Hotel Company, L.L.C. has been ranked first as the most prestigious brand by The Luxury Institute's Luxury Brand Status Index Survey. The award-winning hotel company took top honors over 18 other hospitality corporations among consumers with a minimum net worth of $750,000.
"At a time when many brands claim to offer their customers luxury, it is very gratifying to see that the truly discerning and sophisticated traveler selected The Ritz-Carlton brand as their number one choice. We are especially pleased that we were rated highest for superior quality and making our customers feel special across all of their experiences," said Simon F. Cooper, president and chief operating officer of The Ritz-Carlton Hotel Company. "It is a tribute to the commitment to our guests from our ladies and gentlemen at our hotels and resorts around the world," he noted.
The Luxury Institute is the uniquely independent and objective research institution that is the trusted voice of America's wealthy.
Click Here for the Full Article